Thoughtful,

Custom Software by
Craftsmen know their tools
We take pride in our work and craft every piece
of code with care & attention to detail.
A Thoughtful Teammate
We work with clients we believe in and do
whatever we can to help them succeed.
Polyglot Platformer
Have a preferred platform? No problem.
We likely already speak your language.
◅
▻
BlogDarts Are Lateral Objects — unless you throw them poorly Read More
Est. 2012
Object Lateral is a custom software company from Omaha, Nebraska. We value building long-term, mutually beneficial client relationships. This requires us to be thoughtful, to communicate clearly, and to share responsibility of our clients' technical successes.
Jerod Santo – Object Lateral's founder – is a Bible Christian, a husband, a father of four, and an all around geeky guy. He graduated with highest honors from the University of Nebraska at Omaha where he studied M.I.S., Computer Science, and Information Assurance.
Jerod is also the lead instructor of Interface Web School, managing director of The Changelog, and writes regularly on his blog and Twitter.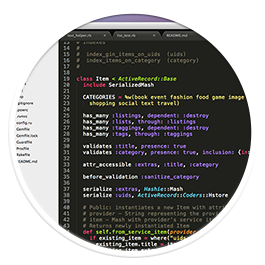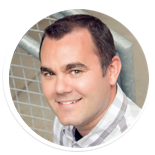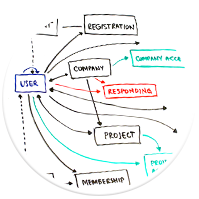 Testimonials
"I've collaborated with Jerod on a wide range of projects and I'm continually astounded by the caliber of his work. His level of professionalism and mastery of his trade bleeds into everything he touches. When I want it done right the first time, I come to Jerod. He also gives mean back-rubs."
"We had never worked with Jerod prior to our experience building Ova Ova, but there is absolutely no one else we would consider for future projects. Our project was far more complex than we originally planned, and we were beyond impressed with how quickly Jerod was able to understand our needs and still manage to stay within budget and on our timeline. We could always count on Jerod to work with integrity and deliver more than he promised. We cannot recommend Object Lateral enough."
"Jerod solicited our input and customized an online business tool for us that encompassed exactly what we were envisioning. He has an incredible eye for detail and makes himself readily available to discuss additional ideas and concerns throughout the project. His client-centered approach makes him a pleasure to work with, and I would strongly recommend his services."
"We had the pleasure of teaming up with Jerod on a project in 2011. Not only is he great to work with, his skills and attention to detail are outstanding. His ability to seamlessly translate design into a usable product is refreshing. We look forward to working with Jerod in the future."
"Jerod is a top-notch web developer, one of the best we've ever worked with. His attention to detail from beginning to end is what everyone appreciates about partnerships but has such a difficult time finding. He has that rare blend of vision and execution and, most importantly, he is a man of his word. We'll be working with Object Lateral for years to come."